223 Woodland Ave
one block from Woodland Park
Fully Leased. Not Available.
All-brick 1920's historic 2-story townhouse. Located right on Woodland Ave just steps from Chatham's Restaurant and one block from Woodland Park with a swiming pool, skate park, tennis and basketball courts. Travel straight up Woodland Ave (3 blocks) and you are at the main UK William T. Young Library.
This student townhouse is located right down the street from the brand new $22 million dollar 86,000 sq.foot Kroger Supermarket and shopping/banking in Chevy Chase.
Walk just 4 blocks down Euclid Ave to Singletary Center main bus stop for Blue, Red and Yellow CATS routes.
Property features
2 Bedroom, 1 bath
$1,300.00 per month or $650.00 per roommate per month + electric, natural gas and water
12-month lease required
Beautiful varnished oak hardwood floors
Full-size washer and dryer provided
High ceilings
Central heat and air conditioning
Private parking lot right at your back door
Dusk to dawn security lights surround the building and parking lot with light after dark
Dead-bolt locks on all entry doors
Mini-blinds on all the windows
New (2010) insulated low E, double-paned windows
Woof/Meow! Dogs and cats are permitted in this townhouse. Dog run located one block away at Woodland Park.
Townhouse located on the SAFE SIDE of campus - UK Police Headquarters 4 blocks away at corner of Euclid and Rose Street
Lextran city bus Cats Cruiser stop #9 on the Green Line one block to the corner of Woodland and Euclid.
Property Photos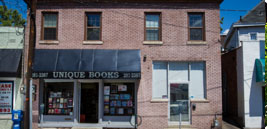 View Larger Map